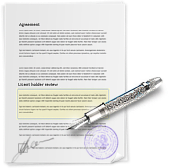 Fully licensed accounting office
Serving Warsaw and surrounding areas,
We provide service to all types of business entities, Polish and foreign.

Price List
All prices are negotiable. Lump sum payments each month are preferred. We keep our prices on the stable level. The prices of our services depend on the volume of work undertaken.
Enquiry
Please, fill in the form below and send us your enquiry: